Garðahúsið – Home-grown hospitality
Come and enjoy Garðarhúsið's hospitality and the beautiful garden "á Gørðum" in Søldafjørður. Experience nature's peaceful song and drink in the lovely sight of Skálafjørður beneath you.
We serve homemade meals in warm and cosy surroundings. Savour a newly baked cake with your tea or coffee, take a snack break or sit down to a delicious three-course meal. Try also our famous fish soup.
Address: Garðavegur 27, Søldafjørður
Contact: +298 21 78 41
Opening hours: Only by arrangement. Food must be booked ahead of time.
Read more: www.gardahusid.fo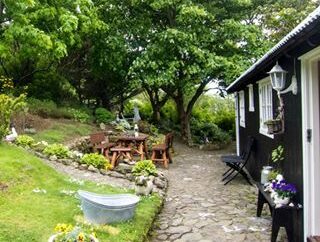 [cats_field group_id="2319″ field="upplivingar_kort" auto_loop="" excerpt="" post_id=""]